Precision detail
We researched a wide range of materials and collaborated with Japan's foremost Star Wars historian, Seiji Takahashi, to re-examine each film prop to achieve the most realistic detail in each scale.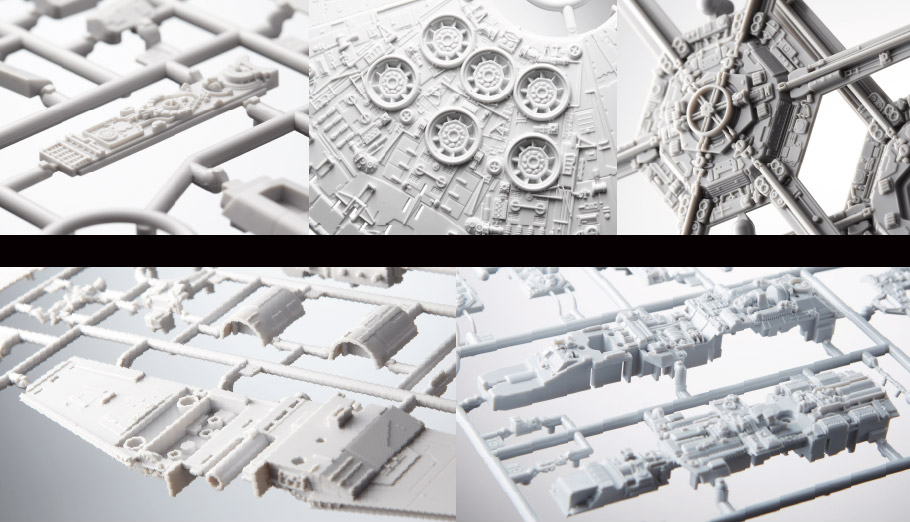 Color reproduction
Colors are varied from part to part to achieve the rich texture seen in the films.
We harnessed the full array of Bandai's plastic model technologies, such as the Iro-Pla multi-color injection molding, glossy injection molding, and the use of multi-layer color inserts.
Both water-transfer decals and translucent stickers are included to let you replicate all of the markings and colorations.

Movie realism
The appearance of the vehicles differ from episode to episode, and the details of similar vehicles often differ as well.
Bandai's plastic models were created based on thorough research of specific props to replicate their form and details with the utmost accuracy.
Efficient assembly
No glue is needed. Just a single pair of nippers is all you need to re-create the vehicles right on your tabletop.
Bandai's precise modelmaking technologies make assembling kits a snap!